Spinner spreaders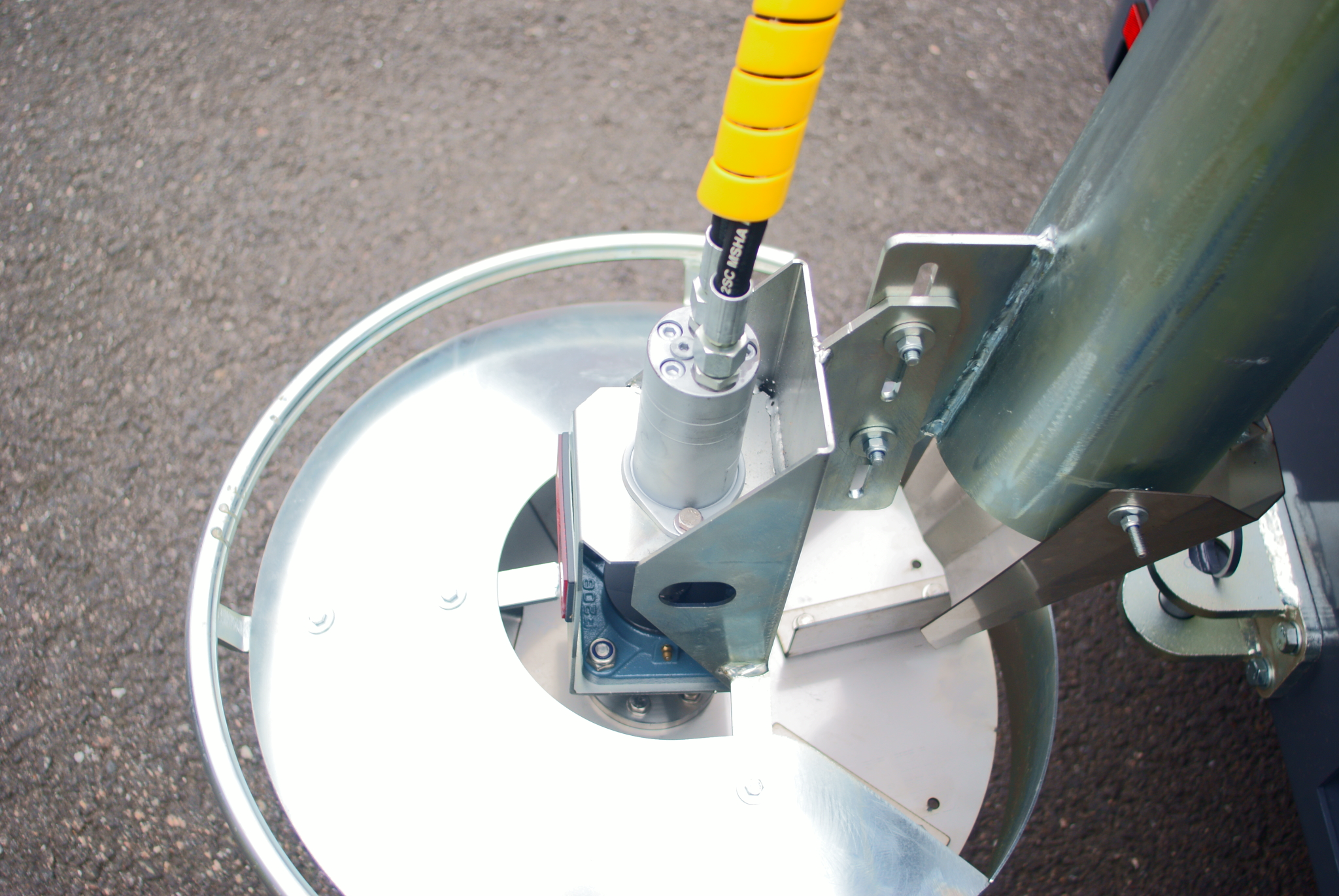 | | S-45 | S-65 | S-90 |
| --- | --- | --- | --- |
| Container volume: | 450 ltr | 650 ltr | 900 ltr |
| Spreading width: | 1-6 m | 1-6 m | 1-6 m |
| Empty weight: | 190 kg | 390 kg | 460 kg |
| Feeding screw: | X | X | X |
| Electr. volume & width control: | X | X | X |
| Container cover: | X | X | X |
| Protective net: | - | X | X |
| Foot step: | - | - | X |
| Warning light - rear: | X | X | X |
| Mounting frame for connection: | X | X | X |
| For machines like: | LM Trac 485 & 486; Wille 345 & 355 | LM Trac 585 & 586; Wille 455 | LM Trac 680 & 685 & 686; Wille 655 |
LM Tools spinner spreaders make your road maintenance equipment more effective and versatile. They are ideal for antiskid treatment in public areas. You can adjust the spreading amount precisely, which saves the antiskid material and enables you to treat much larger areas.
Versatile and controlled use
You can use the LM Tools spinner spreaders with all maintenance machines and vehicles whose frame structure is rigid enough to take theweight of the spreader and that are powerful enough to carry the load. You can easily adjust the precise spreading amount and spreading width with the electronic joystick while driving. The screw conveyor moves the material accurately from the spinner onto the road. The spinner's throwing wings are run by a reliable hydraulic motor. They move the material to the specific target precisely according to the specified amount and width. This ensures the desired outcome quickly and in a controlled fashion.